Image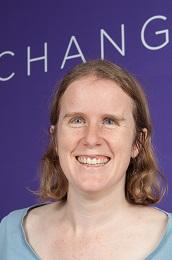 Karla Gilbride joined Public Justice in October 2014 as the Cartwright-Baron staff attorney. Her work focuses on fighting mandatory arbitration provisions imposed on consumers and workers to prevent them from holding corporations accountable for their wrongdoing in court.
She has testified before the state legislatures of New York and California on the topic of forced arbitration and has successfully briefed and/or argued arbitration-related appeals before the U.S. Courts of Appeals for the First, Fourth, Eighth, Ninth and Eleventh Circuits, as well as state appellate courts in New Jersey and Maryland. These cases involved such issues as whether an employer can wait until eight months into the litigation, after it had already lost a transfer motion, before seeking to arbitrate Messina v. North Central Distributing, 821 F.3d 1047 (8th Cir. 2016); whether a manufacturer can bury an arbitration provision in an informational brochure packaged with a cell phone Dang v. Samsung  Electronics Co. LTD. , 673 Fed. Appx. 779 (9th Cir. 2017); and whether a debt buyer can file a collection action in court and then require that a subsequent lawsuit brought to challenge that collection activity take place in arbitration Cain v. Midland Funding, LLC , 156 A.3d 807 (Md. 2017). In each of these cases, the appeals court rejected the corporation's attempt to force the plaintiff into arbitration.
She has also combated the tactic of corporations trying to decapitate class actions by offering individual settlements to the named class representatives, and argued and won a challenge to such a pick-off attempt in the Seventh Circuit in 2015 in a case called Webster v. Bayview Loan Servicing.
Karla is a member of the bar in New York, California and the District of Columbia, as well as several federal district courts, the US Supreme Court and the Courts of Appeals for the First, Second, Third, Fourth, Seventh, Eighth, Ninth and Eleventh Circuits. She is also a board member for the National Employment Lawyers Association, and a member of the National Association of Consumer Advocates.
Before coming to Public Justice, Karla spent three years as an associate at Mehri & Skalet PLLC, where she worked on wage and hour, and employment discrimination cases, as well as consumer class actions and cases brought under the Fair Housing Act. She previously spent three years at Disability Rights Advocates in Berkeley, Calif., bringing disability discrimination class actions and representing disabled consumers before the California Public Utilities Commission.
 Karla graduated with honors from Georgetown Law in 2007 and clerked for Judge Ronald Gould on the U.S. Court of Appeals for the Ninth Circuit.