Assisting Homeowners After Disaster 
Image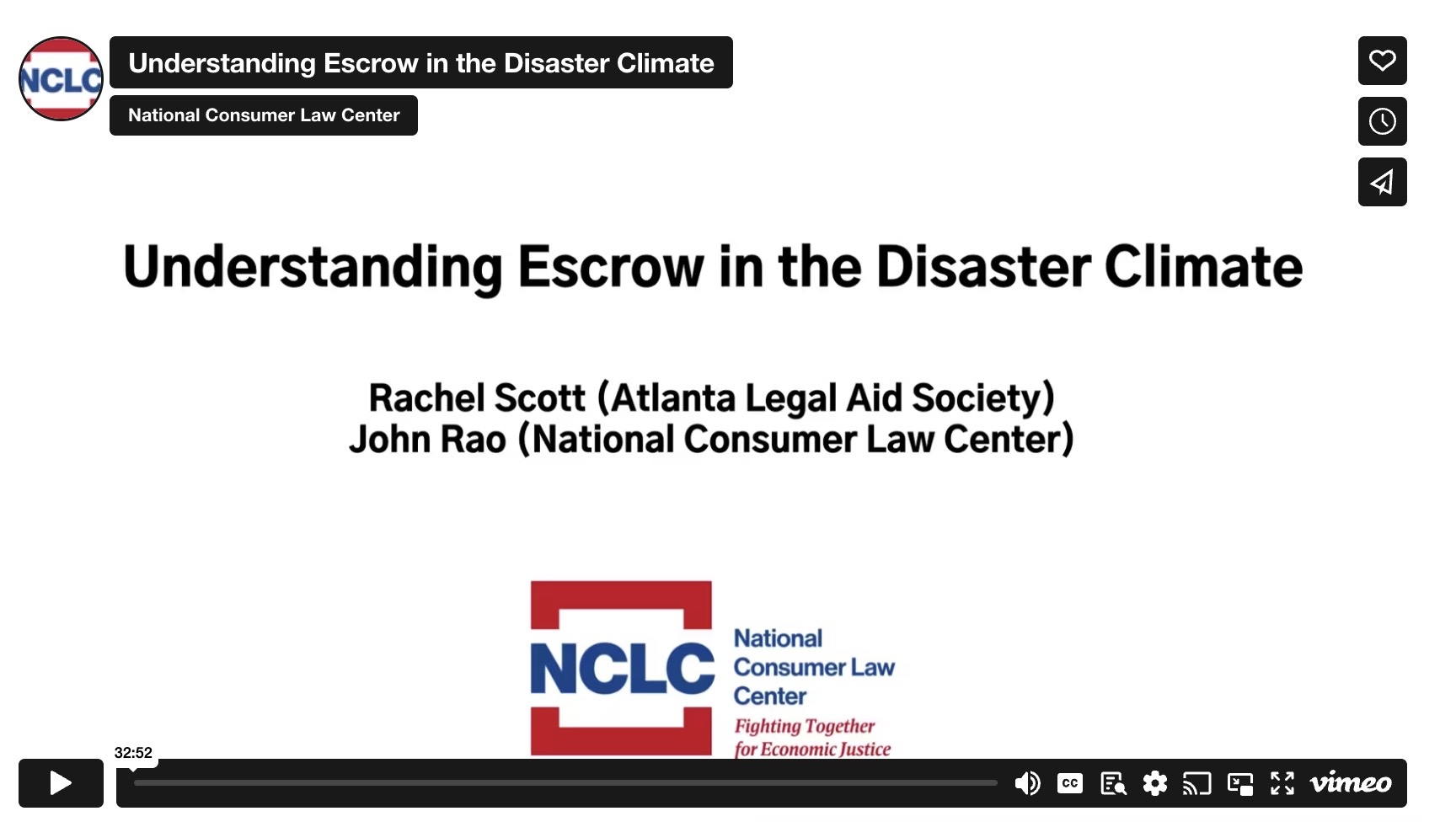 Note: This material is only available to Verified Community Members. 
Related: Escrow Calculator
Free Treatise Content
NCLC's Consumer Law Practice Series contains expert advice on all areas of consumer law. Below, read chapters and subsections that have been made public for advocates dealing with natural disasters.
To learn more about NCLC's 21 consumer law treatises, visit the bookstore.
Mortgage Servicing and Loan Modifications, Chapter 12:
Homeowner Rights During Natural Disasters and COVID-19
Unfair and Deceptive Acts and Practices, 4.3.11:
Taking Advantage of an Emergency Situation; Excessive Price As Unfair Practice
Free Articles
NCLC attorneys and other experienced practitioners analyze practice implications of the latest consumer law changes. All articles are free to the public. Below are articles with advice that pertains to advocating for consumers dealing with natural disasters.
Click here read all of NCLC's articles and subscribe to receive new articles directly to your inbox.
Twelve Tips for Homeowners After Natural Disasters
This article summarizes twelve tips for homeowners working to recover from a natural disaster, with links for more information to those two new Chapter 12 sections, that for a limited time are free and accessible for all readers.